I help technology companies and SaaS brands by creating strategies and writing data-driven content that generates leads and increases conversions.
I provide content and strategy for B2B SaaS brands that want visibility, growth, and conversions.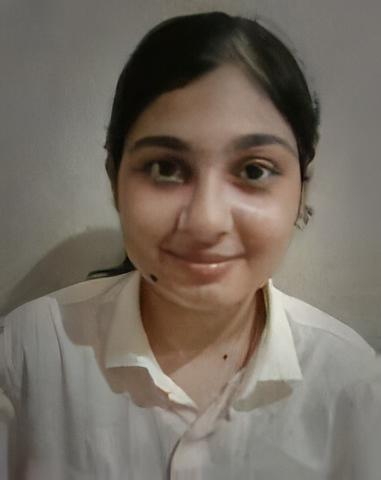 Hi, I'm Kesar Rana. I'm a B2B content marketer and strategist who strategizes, creates and writes content for SAAS brands–like you, who want to market their brand through content marketing. My goal is to solve your problems of marketing and to strategize different ways to achieve your goals by creating blog posts, articles, white papers, and ebooks. I'd love to be a part of your business and work with you to generate leads and achieve your goals.
Here's what I can help you with:
Content marketing strategy- I love challenges and finding solutions to your problems. Solving your target audience's pain points is what content marketing strategy is all about. If you have a problem, then I'll do my best to solve that, so that you can focus on leveraging your business.
Content marketing writing- Content marketing writing is all about trying to solve your customer's problem through powerful content. It's a mixture of understanding your audience and creating content that resonates with them. No matter how big or small, every business needs some content marketing to achieve their goals.
Content marketing writing, and strategy for tech and SaaS brands that want visibility, growth, and conversions.
I can help you with:
Content marketing
My services include:
Content strategy

Articles & blog posts

Case studies & customer success stories

White papers & ebooks

Research reports & guides

Emails & landing pages

Press releases and web content
Thought leadership
My services include:
Thought essays and articles

Blog posts

Ebooks

Guides

Books
I'll send a brief for you to fill in that asks about your goal, audience, and topic you want to talk about.

Once received, I'll send a contract for you to sign and an invoice for a 50% deposit.

Once the contract is signed and the deposit is paid, I'll deliver an outline. This includes everything I plan to include in the draft, ensuring that we're on the same page before I start writing. You can add any notes for me to consider when writing the draft.

I'll complete the draft within 10 business days. I'll send the invoice for the remaining 50% of the payment with the draft. That'll be due within 15 days.

You submit any edits needed within 5 business days, and I'll incorporate them.

Next:

We'll set dates for all the deliverables, including drafts, revisions, and publishing dates.

I'll check in with you with a status update, as required. This will include a report on the work completed thus far, a request for any information I need from you, and an outline of what I expect to accomplish in the coming days.

I will deliver my first draft and arrange further revisions and edits with you.

Once you sign off on the final version, I will send you an invoice for the remaining 50% of the payment.

I'll also send you a short exit survey to receive your feedback!
Schedule a Free 30-minute call to know more about me and my services.
© 2021 Kesar Rana – B2B content marketing writer.  All rights reserved.